Toastmasters offers "hands-on" courses to teach High School learners the rudiments of effective communication and practical business skills.

Following a program designed by Toastmasters International, members of a Toastmasters Club supervise and mentor learners in weekly meetings at a school. The learners, usually from Grade 11, learn both communication, listening and evaluation skills, while receiving the fundamentals of running a business meeting, the roles and responsibilities of each member of a meeting and Parliamentary Procedure.
Two Oceans has and continues run successful YLP progammes - both at Simon's Town High, Silvermine Academy, AZ Berman High, Sozo Educational Center and for Home Schooled teens.

If you would like a program to be run at your school please contact us to learn more.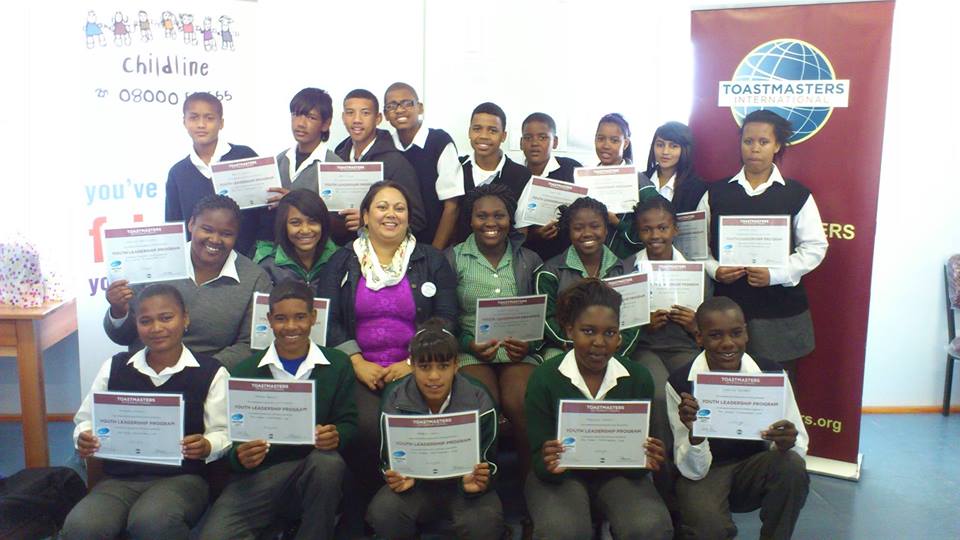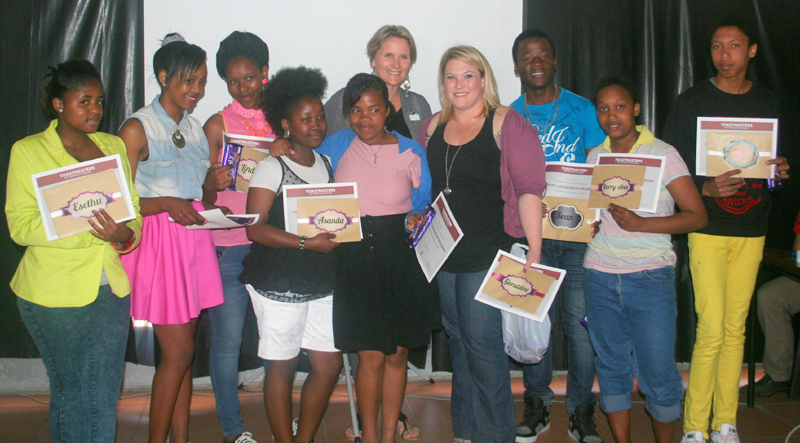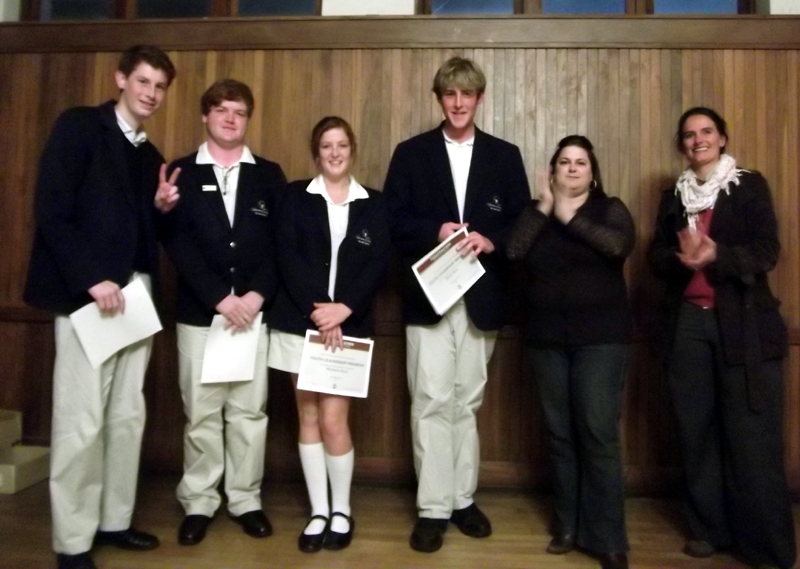 Alana Byrne,
Marion Thomas, Verity Price, Helen Burton
and
Carey Fenn
have all taken on the opportunity to work with kids on the Youth Leadership Program. Not only as a way of adding value to the community but also to grow as leaders and educators themselves.
Feedback from students... Jamie Blackwell
"Toastmasters has been a wonderful experience, that I personally think every student should take part in. It is a course which will improve even the best speakers.

Alana's humourous and amazing skills as a coach are brilliant. Anyone should count themselves lucky to gaze upon her teachings"

Samantha Misplon
"I learned some very useful tips on public speaking. I have grown my speech abilities. I have greatly benefitted from this course.

Michaela Reed
"Toastmasters has helped me overcome my huge feat of talking in front of people. It taught me how to structure and present a speech that I can be proud of : ) Thank you!"

Mitchell Tappe
"All my life I have been the quiet shy girl and doing speeches has always been one of those things that I have dreaded. Toastmasters has helped me gain confidence and get over my fears of public speaking."

Darron
"Yo. Toastmasters is cool!

Dylan
"The ability to express my mind in words that are understandable is a trait that has been lacking for me before doing the Toastmasters course."